AQUILA (symbol AQ), the market leader in the field of integrated distribution and logistics services for consumer goods, in Romania and the Republic of Moldova, achieved significant progress in reducing its carbon footprint and waste in 2022, in line with its sustainability strategy, according to the sustainability report. The company's total carbon footprint decreased by 6.5%, amounting to 36,837 metric tons of CO2 equivalent (tCO2e), on location-based calculation. The emission intensity (based on location) relative to revenues improved by 18.4%, while the one relative to the number of kilometers traveled improved by 4.6%.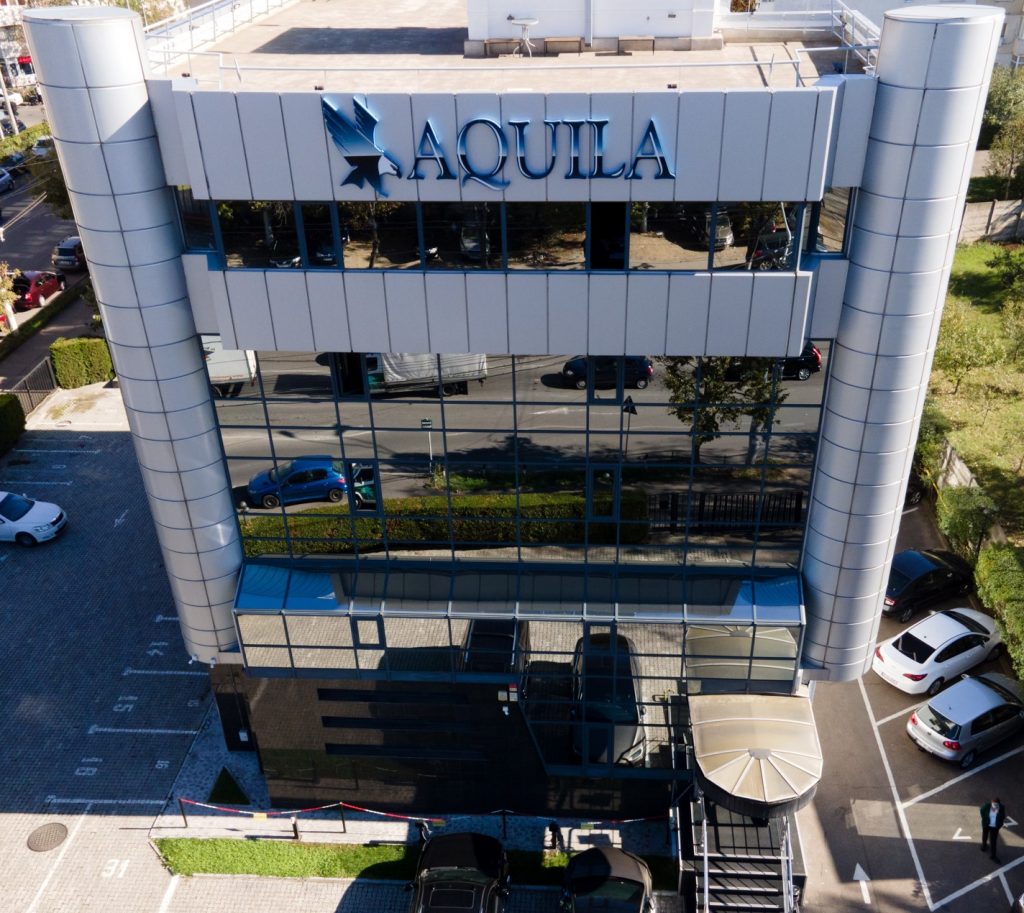 The company, with almost 30 years of experience, continues to implement measures to achieve its decarbonization targets set for 2026, a 3% reduction in the carbon footprint of the warehouses and a 20% reduction in the vehicle fleet's carbon footprint. These measures involve increasing energy efficiency, investing in renewable energy sources, and gradually replacing the fleet with low-emission vehicles.
Răzvan Bagherea, Director of Organization and Human Resources at AQUILA:
" At AQUILA, we prioritize Environmental, Social, and Governance (ESG) principles, which are firmly embedded in our core values and drive our actions, evident in our Sustainability Strategy which aligns with international standards and best practices in the capital market. Our achievements in reducing the carbon footprint can be attributed to strategic initiatives such as vehicle fleet replacement programs and meticulous optimization of transport routes. Moreover, in line with the sustainability strategy, we have invested in renewable energy sources, with approximately 53% of our electricity consumption derived from eco-friendly sources. We are fully committed to achieving and maintaining high sustainability performance. As we embark on this journey, we will advance our sustainable practices, making a positive global impact."
The carbon footprint breakdown shows that 67% of emissions are direct (Scope 1), which the company can control, while 33% are indirect (Scope 2 and 3), including those from the value chain, which are more difficult to control. The company's energy consumption decreased by 3.1%, and energy efficiency relative to revenues improved by 15.4%.
Regarding waste management, the AQUILA Group reduced the generated waste by 19% through more efficient packaging and handling methods.
In March-April 2023, AQUILA conducted a materiality analysis involving both internal and external stakeholders. Through this analysis, 18 material topics were identified, of which 6 were considered to have a significant impact on the company's activities. These topics include data confidentiality, product safety and quality, workplace health and safety, company administration and governance, employee management and administration, and waste management. Consequently, the AQUILA Group will continue to develop and implement measures to address all 18 identified material topics, with a focus on aspects significant for the company and stakeholders.
AQUILA transports goods of all temperature categories (ambient, refrigerated, frozen) nationally and internationally to over 20 countries in the EU, Switzerland, the United Kingdom, and others. The company concluded the year 2022 with a net profit of RON 85 million, a 20% annual increase, and revenues of RON 2.2 billion, growing by 15%. For the year 2023, AQUILA has budgeted investments of EUR 12.7 million, including EUR 7.6 million for leasing transportation means.
The Sustainability Report of the AQUILA Group for the year 2022 was prepared in accordance with the Global Reporting Initiative (GRI) 2021 reporting standard. The companies covered in the report are Aquila Part Prod Com S.A. (Romania), Trigor AVD S.R.L. (Republic of Moldova), and Printex S.A. (Romania).
The detailed report can be analyzed here.
About AQUILA
AQUILA operates in Romania and the Republic of Moldova, with an integrated business model, with activity in the following business segments: distribution, logistics, and transport. AQUILA sells consumer goods in over 72,000 points of sale across all FMCG retail channels, covering over 90% of the market. The integrated product portfolio totals over 10,000 products, well-known brands from different categories such as: personal care products – Rexona, Dove; sweets – Kinder, Raffaello, Snickers or Mars; coffee – Lavazza; cleaning products – Dero, Cif or Coccolino; pet food – Whiskas, Pedigree; hygiene products – Kleenex, Kotex, Zewa, Tena, Libresse; baby diapers – Huggies; frozen vegetables and canned food – Bonduelle; vegetable sour cream and vegetable whipped cream – Gran Cucina and Hulala; fish and fish products – Frosta.
The company was founded in 1994 by the entrepreneurs Alin Adrian Dociu and Constantin Cătălin Vasile. Since November 2021 is listed on the Bucharest Stock Exchange (BVB), following an initial public offering worth 367 million lei, the largest initial public offering carried out by an entrepreneurial company on the local capital market. The company's shares (symbol AQ) are included in the Bucharest Stock Exchange reference index– BET and in the Global All Cap index of FTSE Russell. The company obtained the maximum score, 10, in the VEKTOR evaluation carried out by the Romanian Investor Relations Association – ARIR, based on 12 criteria regarding corporate governance and communication with investors.